Friday, February 7th, 2014
getfirebug.com has Firebug 1.13 alpha 9
Firebug 1.13a9 fixes 6 issues
Firebug 1.13a9 is compatible with Firefox 27-30
There are two new little enhancements:
Absolute vs. Minimal XPath
If you want to copy element's XPath, you have two options now:
Copy XPath Copy absolute XPath to the clipboard
Copy Minimal XPath Copy relative/minimal XPath to the clipboard (available in case the element has an ID attribute)
Console Grouping on/off
The Console panel has a new option that allows to switch off log grouping.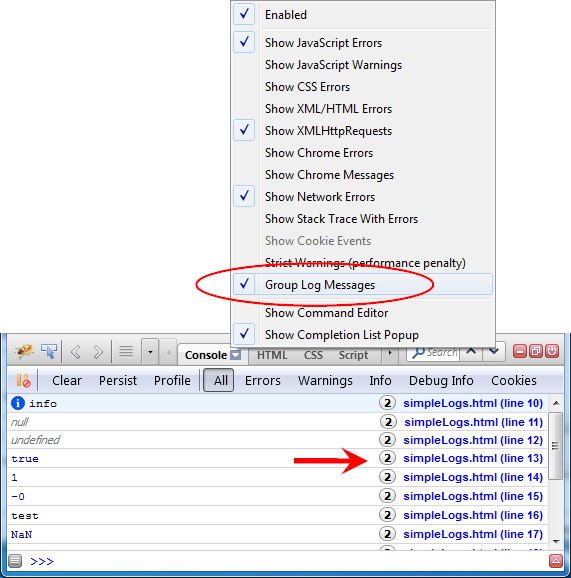 We are mostly focusing on adopting JSD2 (new Firefox debugging engine) and doing great progress in this area. Almost all planned features (one missing) are implemented and we are now in the middle of fixing our automated test suite. Next great version is coming soon. Stay tuned!
Please post feedback in the newsgroup.
Jan 'Honza' Odvarko