Friday, December 13th, 2013
getfirebug.com has Firebug 1.13 alpha 7
Firebug 1.13a7 fixes 14 issues
Firebug 1.13a7 is compatible with Firefox 26-29
Let's take a look at some new features introduced in this release:
Add auto-completion for HTML attributes
The HTML panel now offers auto-completion for tag attributes. This improves the workflow a lot. For example, you just have to type c and it gets completed to class. This doesn't just work for HTML, but also for SVG.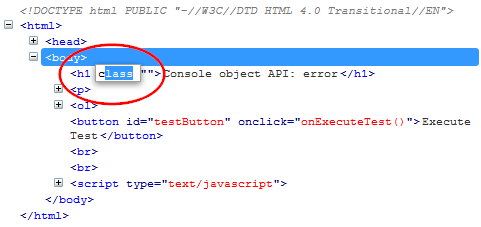 Auto-complete CSS styles within the HTML "style" attribute
Furthermore the "style" attribute now has an auto-completion for all the different CSS styles. So you can tweak your styles in both, the Style side panel and the HTML panel.
Error badge improved
In case there are errors detected on the page, Firebug was always showing a little badge with the number of errors that occurred besides its Start Button. It is now possible to click this error badge to get to the Console panel in order to get more information about the errors.

Please post feedback in the newsgroup.
Jan 'Honza' Odvarko