Firebug 1.11 beta 1 has been released.
Firebug 1.11 beta 1 fixes 9 issues
Firebug 1.11 beta 1 is compatible with Firefox 16-19

Since we just switched into beta phase we appreciate any feedback from users as well as from Firebug extension developers!

All users running Firebug 11.1 alpha will be automatically updated. Note that downloading Firebug from AMO beta channel is recommended. See Development Channel section at the bottom of the page.
Couple of highlights from this release:
Copy & Paste HTML
Observing window.postMessage()
Copy & Paste HTML
It's now possible to quickly clone entire parts of the HTML tree (in the HTML panel) by using Copy & Paste. Copy HTML action has been available for some time, but Paste HTML is new. Take a look at the following screenshot. The feature should be simple and clear. Note that XML and SVG is also supported!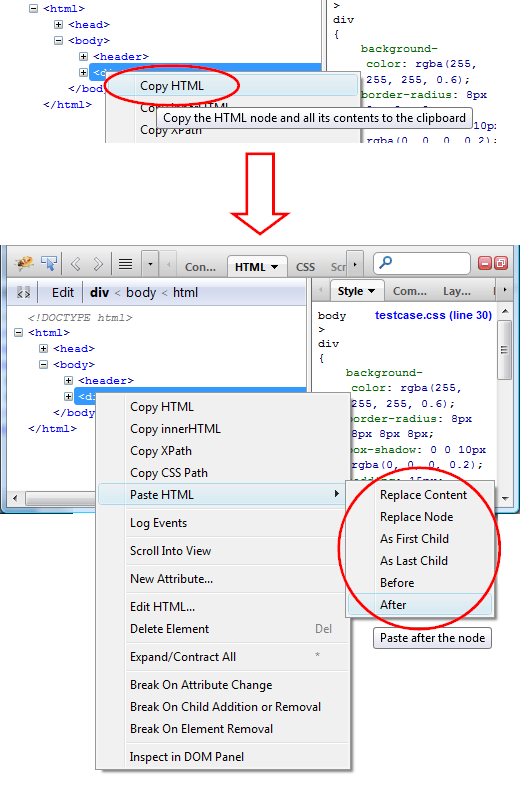 You can check out the feature on our live test page.
Observing window.postMessage()
Firebug 1.11b1 improves the way how message events, those generated by window.postMessage() method, are displayed in the Console panel.
The log now displays:
origin window/iframe URL
data associated with the message
target window/iframe object
See detailed explanation of the feature.
Please post feedback in the newsgroup, thanks.
Jan 'Honza' Odvarko